About the Author
CAREER OVERVIEW
Brenda Herchmer has a diverse background gained in a variety of government, education, business, and voluntary sector settings. A writer, educator, consultant, and project manager, her primary work has involved organizational and community transformation and the change process, training, and leadership it requires. She has specialized in leadership development, adaptive planning, and recreation and community development. She is the owner of Grassroots Enterprises and the Campus for Communities of the Future (a social enterprise/micro college).
Brenda is an avid writer of both mainstream and academic material, a… More Posted on 01-01-13

Simplicity Lifts the Fog of Complexity
Simplicity lifts the fog of complexity.
That's not to say simplicity is easy because getting to simplicity rarely comes without a lot of teeth grinding, heated discussions, and a team willing to work really really hard.
I'm working now with that kind of amazing team from Yukon, NWT and Nunavut to develop training and resources for existing and emerging community recreation leaders.
The truth is that we have worked extraordinarily hard not only to figure out how to deliver training across a land mass that represents 39% of… More Posted on 09-25-17

Skunkworks? A Solution for Community Building?
Community building involves working with a variety of government departments, non-profit organizations, and businesses. Over the years I've learned all three typically have a lot in common.
For example, by most standards they are successful and have leaders who are smart and pretty good at doing what they do. They also acknowledge we're living in a world undergoing fundamental, rapid, and long term change driven in large part by unprecedented growth in technology.
The thing is that while they know they need to be more nimble and innovative, they are often… More Posted on 06-02-17

Turning Learning Upside Down
While it really isn't anything I can explain, every once in a while I stumble across a transformative concept that simply feels right. Sometimes I try to push the concept to the back of my mind because I know implementing that change is going to result in disruption, not to mention a significant amount of work. Ultimately though the concept keeps surfacing and draws me in like a moth to a flame.
Recently two such moments got me thinking about teaching in a very different way. That's not to say… More Posted on 03-22-17

Complex Issues Means Rethinking How We Plan
Given the nature of my work as the principal collaborator of a social enterprise focused on supporting seasoned and aspiring leaders to meet complex community demands, January is often marked by a flurry of emails and calls from organizations who, after finally getting a chance during the holidays to slow down and reflect, get pumped up about organizing a strategic planning session.
Quite rightly they would see the beginning of a new calendar as a time to… More Posted on 01-03-17

Are We Designing Systems for Failure?
It was a nightmare of a trip - definitely a long time, not a good time.
My flight, on a major airline, was initially delayed three hours due to mechanical difficulties. Apparently this particular airline doesn't feel it's important to notify passengers of delays even though they do make a point of collecting email addresses as well as business, home and cell phone numbers when tickets are purchased. But, as the ticket attendant pointed out… More Posted on 01-03-17

Life's "Gong-able" Moments
There's no doubt my youngest brother is happy to see the tailend of 2016. His year has been especially brutal and if not for an off-the-chart stubbornness gene, I'm sure he wouldn't have survived it.
Already in a wheelchair as the result of an accident, over the years he has had vertebrae in his back fused as well as 3 hip replacements. The last one was complicated by botched surgery, a broken femur, and the loss of a… More Posted on 01-01-17

Want to Grow Your Community?
Ugh. Another meeting focused on one of my least favourite subjects – evaluation.
I'm not sure why my initial reaction is so negative. Is it because there's so much pressure these days to make things happen that we don't have the time to pause, never mind look back and reflect? Or is it because evaluation is a word that evokes judgment and a focus on what we may or may not be doing right?
Perhaps in the interest of being open-minded I'll just substitute the word learning for evaluation. Asking,… More Posted on 10-28-16

Three Paths to Help Conquer the Chaos of Change
I'm having a tough time finding many straightforward workplaces these days. My community building work often results in me landing in organizations where solutions are complicated and messy. Not only that, the need for change is sometimes driven by a belief (usually that of the funders or elected officials involved) that there is a one-size-fits-all secret sauce solution that can be implemented within several months.
Needless to say these days it often takes much longer to check anything off my to-do list. Sigh.
Without a doubt this drive for change is… More Posted on 09-15-16

Brilliant Ideas Aren't Always Complicated
Most people would have bet against it ever happening. After all, six weeks ago, it was just a crazy idea generated by a guy who managed to convince a few of his friends it would be fun. There were no links to a formal organization that could have provided support, nor was there any funding in place.
However, what most people failed to take into account is that there is significant and growing interest in a different kind of leisure. As identified in the National Framework for Recreation in Canada… More Posted on 09-01-16

What the World Needs Now is Phronesis?!?
Sometimes multi-tasking is a good thing. It has in fact, strengthened the Campus for Communities where I work with a number of other associates as its Founder and Principal Collaborator.
The grassroots consulting, coaching, and facilitating being done by our associates feeds and shapes the training, tools, and resources we are able to offer via the Campus. In a reciprocal fashion, the training, tools, and resources feed and shape the calibre of what we are able to bring to our respective consulting work.
It works as a methodology - albeit an unexpected one - for curating, simplifying, and… More Posted on 08-02-16

Always Change a Losing Game
It was a long time ago but it's a memory that is always triggered by the kind of hot and humid weather we had this past weekend. And, it's one that that never fails to make me smile.
I was 17 years old and in my second year of serious competition in track.
With some of my key contenders competing elsewhere, I managed to win gold at the Eastern Canadian meet in the 400 metres and to everyone's surprise, including my own, qualified for the national championships in Winnipeg.
… More Posted on 06-21-16

I Laughed So Hard, I Learned??
I honestly can't remember the last time I laughed so hard or learned so much.
Wait. Laughing and learning at the same time? Can it be? After all, I distinctly recall getting into trouble for assuming I could combine the two. Even my kindergarten teacher wrote on my report card that although I was a good student I was inclined to be too a bit too social.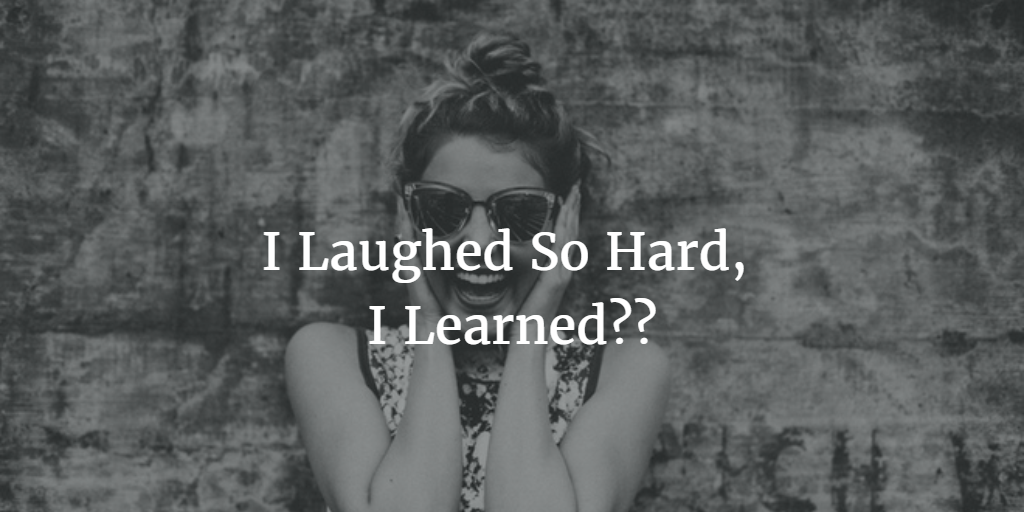 While today there is a better understanding and acceptance that children learn through their play, we typically don't equate fun and playfulness with… More Posted on 05-28-16

Did I Walk Out to Walk On?
Several days ago I received an email from my alma mater advising me that I had been nominated for a Distinguished Alumni Award.
While I know it is an incredible honour and I should be excited, the truth is I don't feel it's something I deserve.
I am aware that I work really hard, have taken risks, and have had some success. However, my track record with employers and sometimes painful climb up the corporate ladder left much to be desired. That, together with my lack of staying power, is reflected… More Posted on 04-19-16

Measuring What Matters
I've recently spent a lot of time thinking and talking to others about evaluation and measurement. Truth be told there was some kicking and screaming involved in getting me to do it.
While I do know it's important, there's just something about evaluation that makes me want to yawn and roll my eyes. Maybe instead of calling it evaluation we could make it more palatable by referring to it as learn, celebrate, and tell the story?
The reality though is that what gets measured matters. What we count, quantify, measure and… More Posted on 03-31-16

Page 1 of 23 pages 1 2 3 > Last ›