About the Author
CAREER OVERVIEW
A passionate community builder, Brenda Herchmer has a diverse background gained in a variety of government, education, business, and community sector settings. A writer, educator, consultant, coach and project manager, she has focused on enhancing the ability of seasoned and aspiring leaders to work collectively to address complex community issues with transformative change. She has specialized in community leadership, adaptive planning, community development, and organizational capacity building. She is the owner of Grassroots Enterprises and the Campus for Communities of the Future (a social enterprise/micro college) where… More Posted on 06-13-19

Distracted by Shiny Objects
This week I am so distracted by shiny objects you'd think I was a raccoon.
Maybe it's the epidemic of overwhelm at work or perhaps the amount of data – COVID-19 and otherwise – that I'm trying to process each day. However, it just seems I'm more and more susceptible to the distractions that are the result of being continuously plugged in.
Too often I find myself chasing the shiny objects to the point where I may be at risk for losing sight of what's really important. Or, even when I'm… More Posted on 05-21-20

Say Goodbye to the Heroic Leader
Covid-19 just might be teaching us about a new kind of leadership.
A number of years ago while working at Niagara College and planning a leadership retreat, our organizing committee grappled to define what we meant by leadership. While on the surface it appeared to be a relatively straightforward question, the truth is that we initially struggled.
Ultimately though, we did agree that while management is concerned with issues of control relating to efficiency and effectiveness, leadership is required for everything that can't be… More Posted on 05-01-20

Responding to the Black Swan
A number of years ago while working for a municipality, I was part of a of a task force responsible for putting emergency measures into place across the city. At the time, planning for potentially catastrophic events felt as if it might be a make-work measure. Knowing what we now know, they may actually have been ahead of the curve. In essence, we were working together to build the community's capacity for what my futurist colleagues would call, a… More Posted on 04-27-20

There's Always Chocolate

If I were a child, I would be distracting myself with a shiny object or handing over a bottle and telling myself it was time for a nap and a diaper change.
Recent times have been tough and while I haven't lost my lost my mojo, I definitely lost, or at least misplaced, my normal, fairly resilient, Pollyanna-ish self. Instead, I've done more than my share of whining and venting.
When my kids used to whine,… More Posted on 04-08-20

Mining the Gold of COVID-19
As we got started in one of our Campus community leadership webinars this week, I invited participants to share (1) an example of a silver lining provided by COVID-19 and the resulting physical distancing or (2) what they're doing to cope with the challenge that is providing a positive impact.
While their sense of humour was clearly intact, some of their comments were also thought-provoking. While the responses were diverse, there were some common… More Posted on 03-29-20

Are You Ready for 2020?
Planning for the future never used to be so complicated.
Whether you were planning to improve your personal life, an organization, business, or even an entire community, it was simply a matter of figuring out where you currently were, where you wanted to go, and then developing action steps to address the gap in between.
Today, we live in far more complex and fast changing times.
As my future-focused colleague Rick… More Posted on 12-30-19

Measuring What Really Matters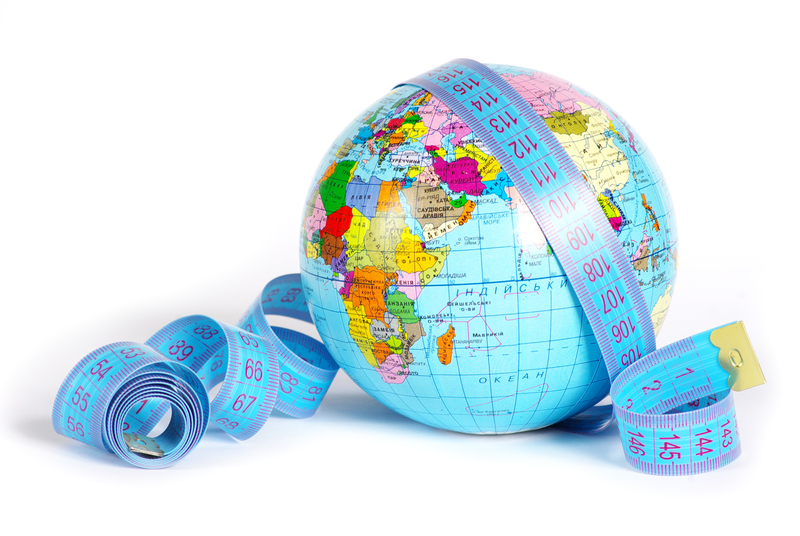 Truth be told, there has been some kicking and screaming over the years in getting me to spend as much time as I do these days in thinking and talking to others about outcomes and measurement.
Mostly, it is the result of my fervent belief that we're not doing enough to measure what matters most in our communities because we're so singularly fixated on economic growth rather than our quality of life.
The good news is that leaders from Iceland, Scotland and New Zealand - all women - have… More Posted on 12-14-19

Business Enterprise—It Takes a Village
I can't remember how we were first introduced, but I can tell you that when we sat down over coffee, I learned Yvonne is an intelligent, energetic woman who is passionate about supporting entrepreneurs.
At our first meeting she handed me a strangely titled book called Ripples from the Zambezi and suggested I read it if I wanted to know more about the work she was doing with others to support business enterprise.
She went on to explain it was a book written by an Italian named Ernesto Sirolli who… More Posted on 11-26-19

How Not to Be A Future-Ready Leader
Alberta's newly elected provincial government recently tabled its first budget.
It generated an overwhelmingly negative response from the tech sector who viewed it as being short-sighted and reflective of a lack of regard for the importance of creating jobs for the knowledge economy.
The budget reflected significant funding cuts reducing support and incentive for economic diversification, the tech sector, entrepreneurs, artificial intelligence, and innovation in general. This article via @betakit perhaps explains it best.
However, what is… More Posted on 11-02-19

Maybe the World is Flat?
Monday was somewhat surreal for me.
I've been teaching online for over ten years but despite the fact that I was sitting in front of a computer in Ontario, Canada, the audience shifted in a very big way.
This time round, my online community leadership course had participation not only from Canada - including NWT, New Brunswick, Ontario, and Saskatchewan - but also from South Africa, Brazil, New Zealand, Mexico, England, and the United… More Posted on 10-02-19

Channel Your Inner Tap Dancer or Work Middle Out?
There is nothing more rewarding than teaching a group of motivated adult learners.
They are quite different from the students I used to teach in a face-to-face college setting where it was sometimes necessary to channel my inner tap dancer to get and keep their attention. Instead, these adult learners are generally much more motivated and eager to learn.
Perhaps more importantly, they have much to contribute to the classroom in terms of information, knowledge, and wisdom.
That realization is continually reinforced for me not only during the webinars… More Posted on 09-07-19

The Times (and the Trust) are a'Changin'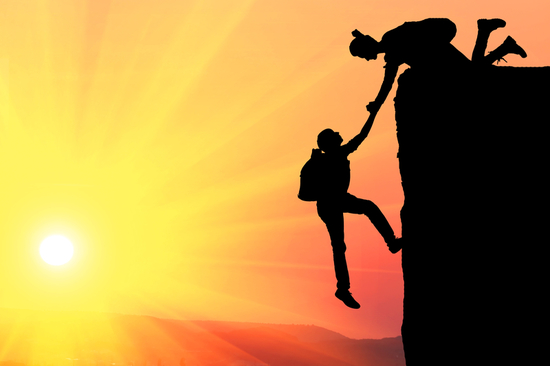 As I sat down to write this blog, I didn't have a starting point. I wasn't even sure about the topic. But, being good at procrastinating as well as being ready to be distracted, I did a quick scan of some old blogs on the topic that I wanted to address - trust. And, wouldn't you know, I found a blog I had written some time ago. Although it was 7 years ago, it seemed to hold up and migth even more relevant today.
That particular blog was inspired by an… More Posted on 08-28-19

A Piece of the Pie

Partnerships are somewhat on my mind these days as the Campus for Communities continues to morph and grow. With proof of concept regarding the impact of our training, after many years, we're poised to scale. In large part, it is the result of paying attention to, and learning from those at the grassroots of our communities who have been successful in ensuring active, creative, and engaged communities.
Why Collaborate?
Like many other organizations and businesses these days we are committed to collaboration and its benefits. The more collaboration… More Posted on 08-18-19

Want Honey? Plant Flowers!
My work as the Founder and Principal Collaborator of Campus for Communities of the Future involves delivering a lot of training sessions focused on the how-to's of strengthening community building. As a result, I'm gaining traction in terms of becoming more comfortable and confident with both the content and delivery. However, I wobbled a bit recently when I started to prepare for a session for economic developers.
After all, up until now I have been talking about community building to people who already understand it is as a priority. That is… More Posted on 08-18-19

Page 1 of 24 pages 1 2 3 > Last ›